Overview
In the Tax Report, you can view information on all orders where a tax was added.
Instructions
You can filter taxes by

Store(s)

or

Tax Agency

in the corresponding drop-down menus after selecting the

Search

button.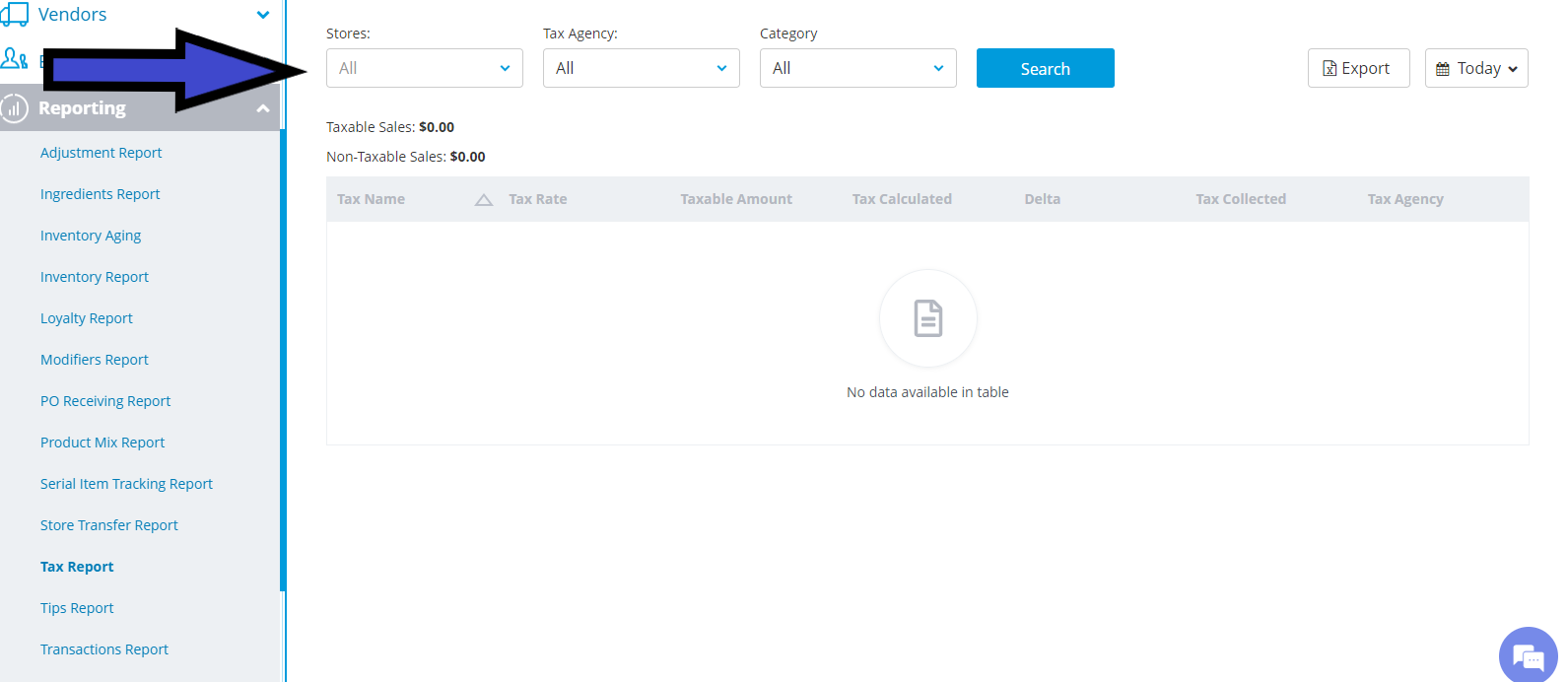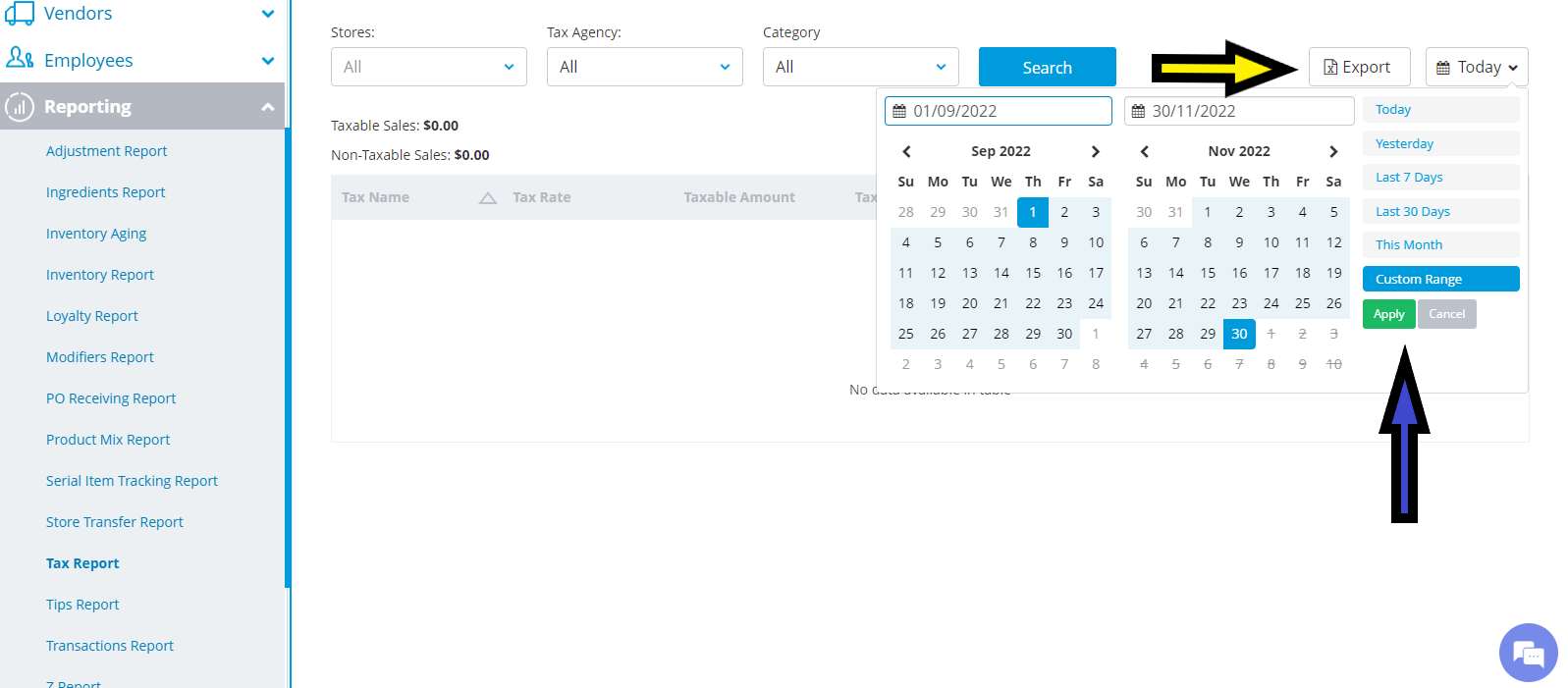 Note: If item was sold yesterday and refunded today, the updated data will only appear when the current day is included in the filter. If Yesterday is selected, it will still be counted as a sale for that day. If both days are included in filter, the tax data will be updated to include the refund.
Sort by individual columns by clicking on the triangle to the right of the column you want to sort.

Export the Tax Report by clicking the

Export

button and then click on the download to open it.