Enable Usage Of Register By Multiple Employees
Overview
When feature enabled, after each employee in a store processes or saves an order, he/she will be automatically logged out of POS so a different employee will be able to log in with that register.
Instructions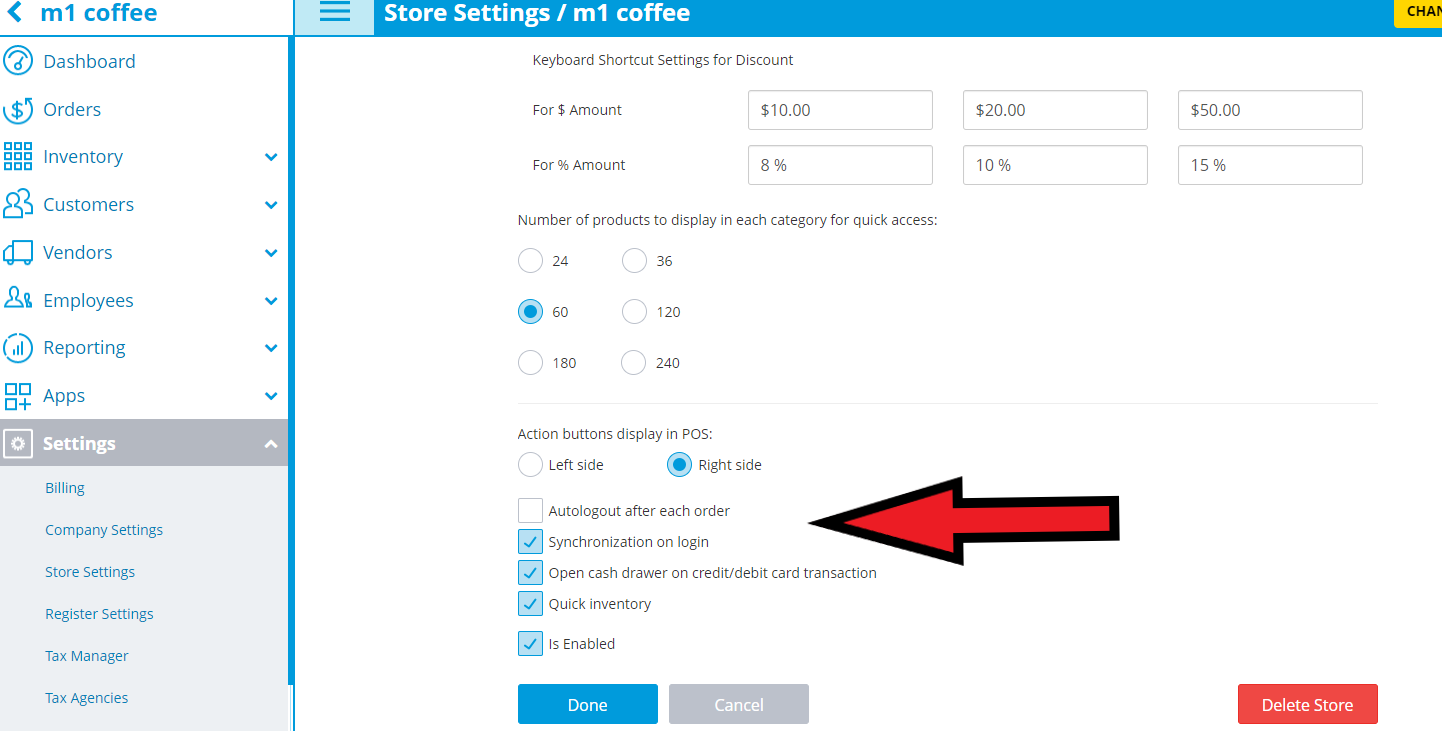 Then, be sure to sync the data in POS
Staying Logged In After Saving an Order
If the employee does not want to log out after saving an order, he/she can select the

Save & Stay

button.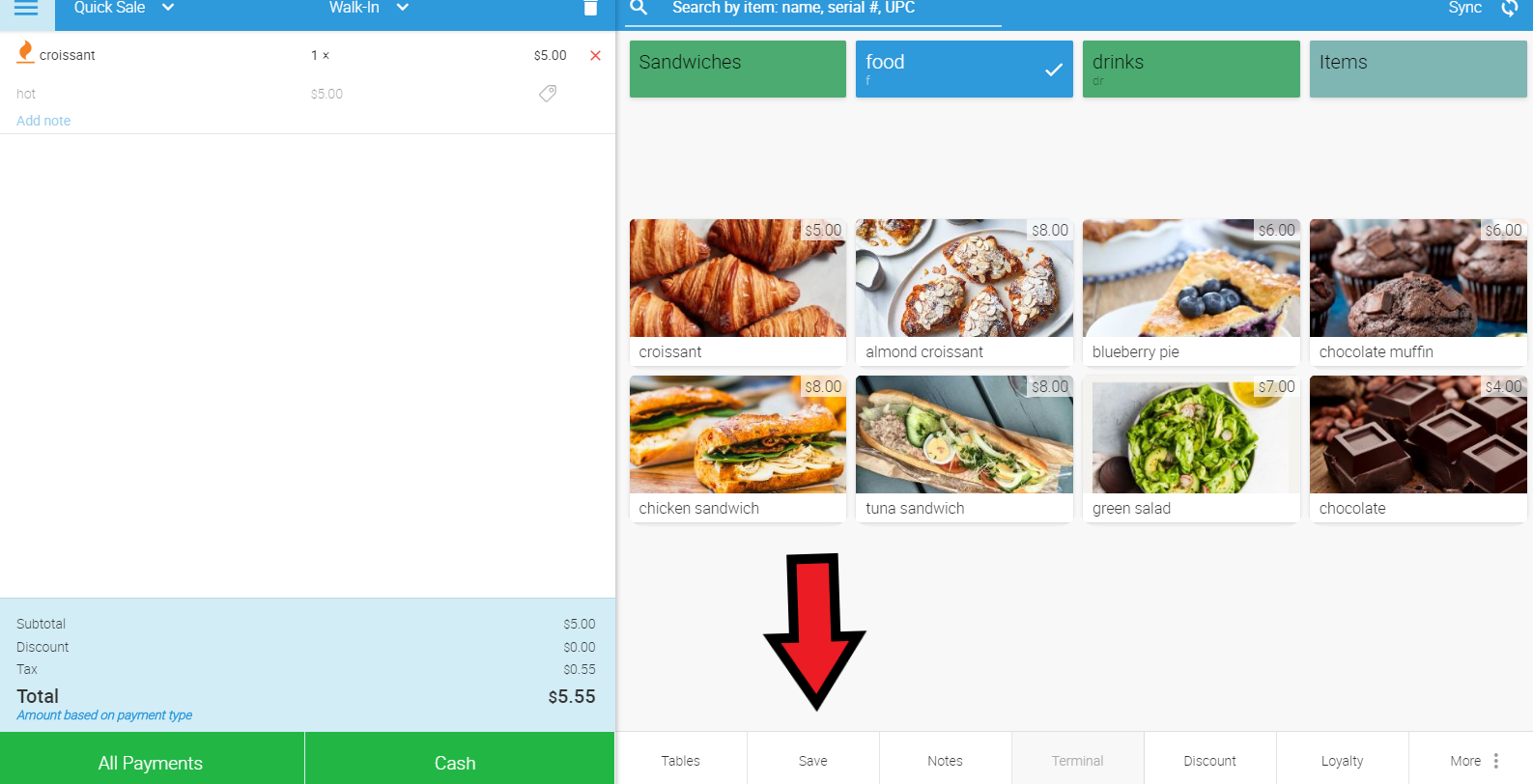 Related Articles

App Directory

Installing an App 1. Go to Apps--->App Directory in left navigation menu. 2. Click on the app you want to install. 3. Click the Install button Uninstalling an App 1. Go to Apps--->App Directory in left navigation menu. 2. Click on the app you want to ...

Activate/Deactivate Register in POS

Activating Register Requirements The register (and its License Key) must not already be activated on a device. You must be working online (as opposed to offline) Instructions 1. On the POS log in screen, enter the Account ID and License Key that you ...

Unblocking Register in POS

Instructions 1. Your register will get blocked after entering an incorrect PIN 5 times. To unblock it, you can either do so in Back Office Register Settings or via email. To unblock via email, select the Unblock register button that appears in the ...

Opening/Closing Register

Overview Before you can make any sales in POS, you must first open your register. When your shift is complete, you then close the register. Requirements Must have either an Administrator, Manager, or Salesperson role. Opening Register 1. In ...

Clock In/Clock Out

Overview Freedom customers can have their employees clock in and out whenever they log in and out of PoS to easily keep track of their hours. Requirements 1. Must be a Freedom Plan customer and have installed the Clock In/Clock Out app in the App ...