Overview
This report contains information on all payments processed (including voided and refunded) during a selected time period.
Transactions can also be filtered by customer, employee, store, register, and dollar amount.
To view the report, you will have to input the filters and then click the Export button.
Instructions
1. To access, log in to your Back Office at https://bo.ehopper.com/ and click on Reporting--->Transactions Report in the left navigation menu.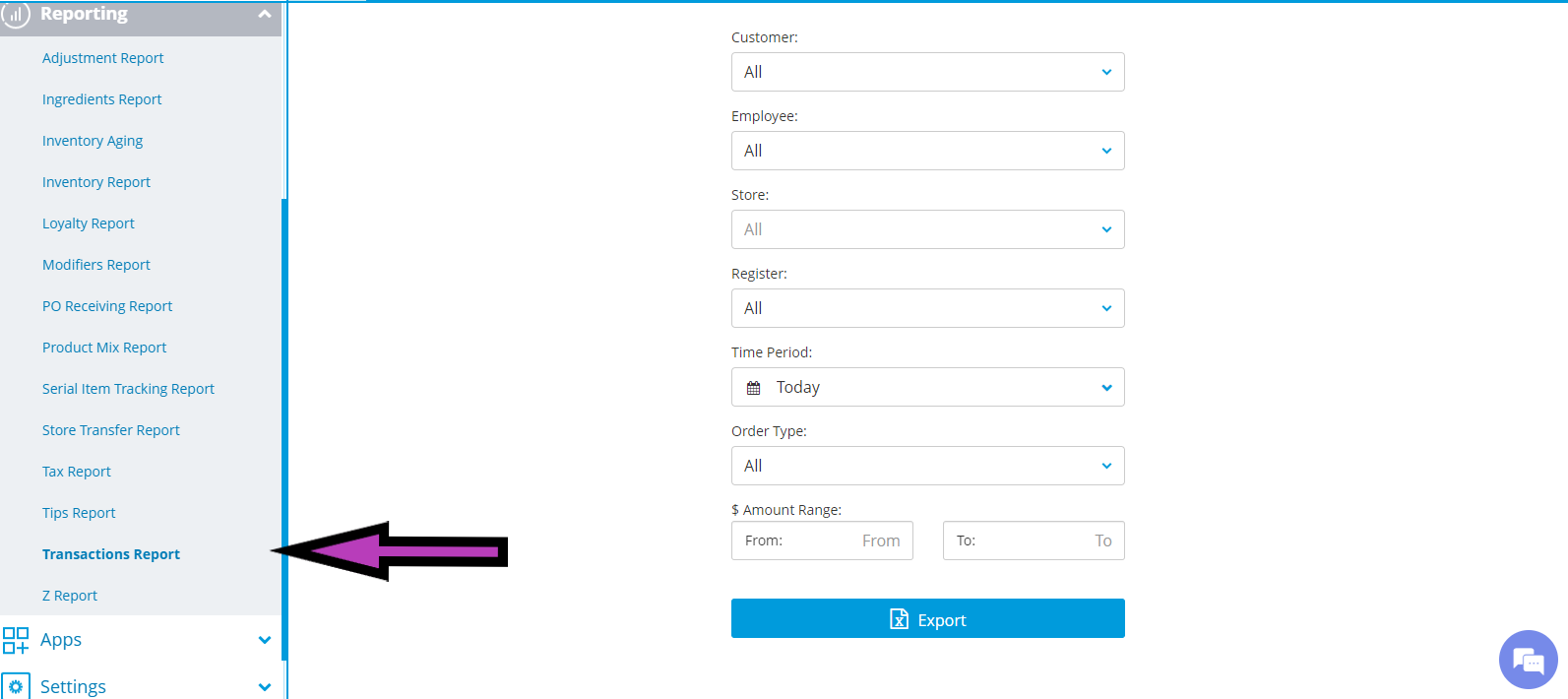 For the time period filter, only up to 3 months can be filtered at a time. To filter by a customized date range within a 3 month period, select the

Custom Range

option and then the dates you would like to filter for in the calendars that appear. If you would like to view data for more than 3 months, export the report after choosing a custom range and then select a new custom range, export it, and combine the data from the exported reports.
2. Input the $ Amount Range of the transactions that you want to appear in the report by typing the minimum number you want to appear in the From: field and the max number in the To: field.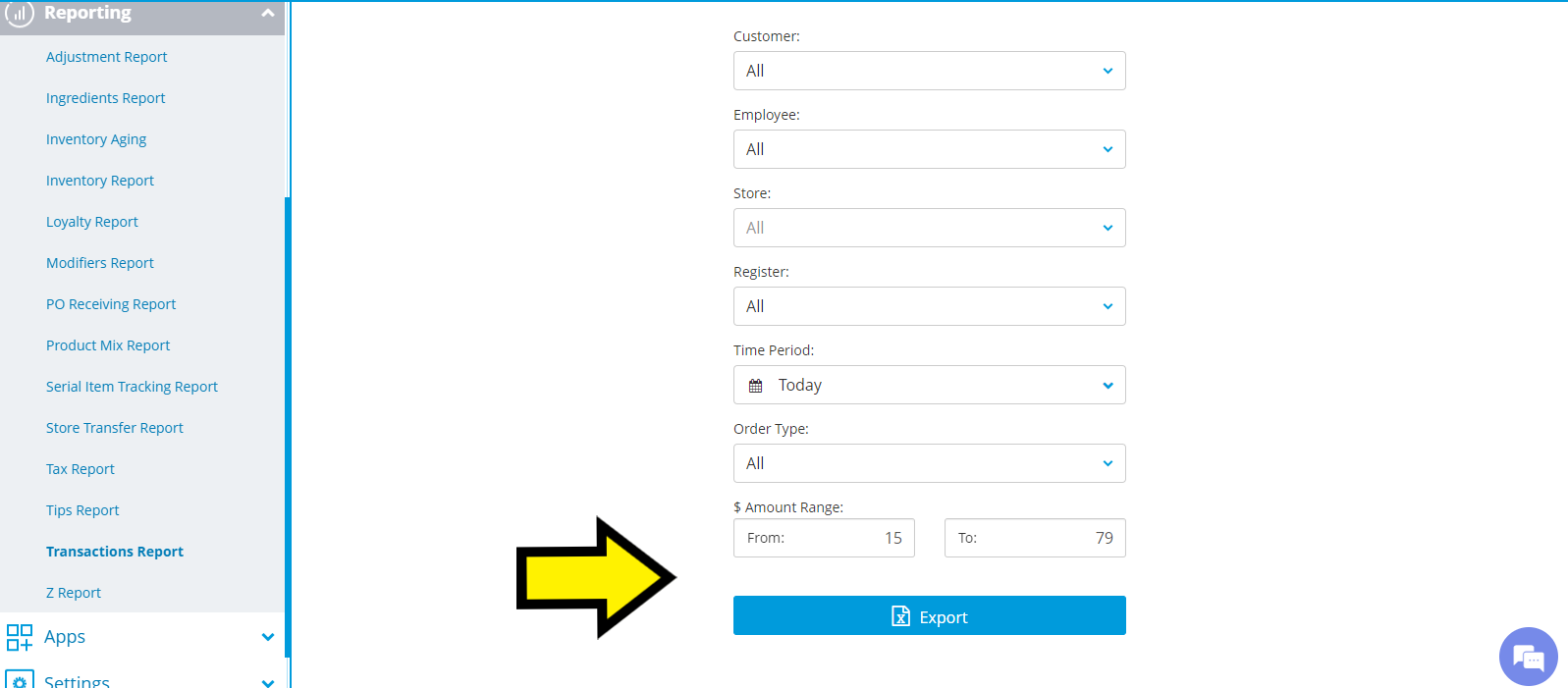 3. Click the Export button and the report will download in a .csv file.
4. Select the download that appears on the bottom of the screen to open the report.
​