Overview
Freedom customers can manually select an order type (Quick Sale, Dine In, Take Out, Drive-Thru, or Delivery)

for each order.
Requirements
1. Must be a Freedom customer.
2. Must be assigned either Administrator, Manager, or Sales Person employee roles.
3. In Back Office, install the Order Management app by going to Apps--->App Directory--->select Order Management box--->click Install button.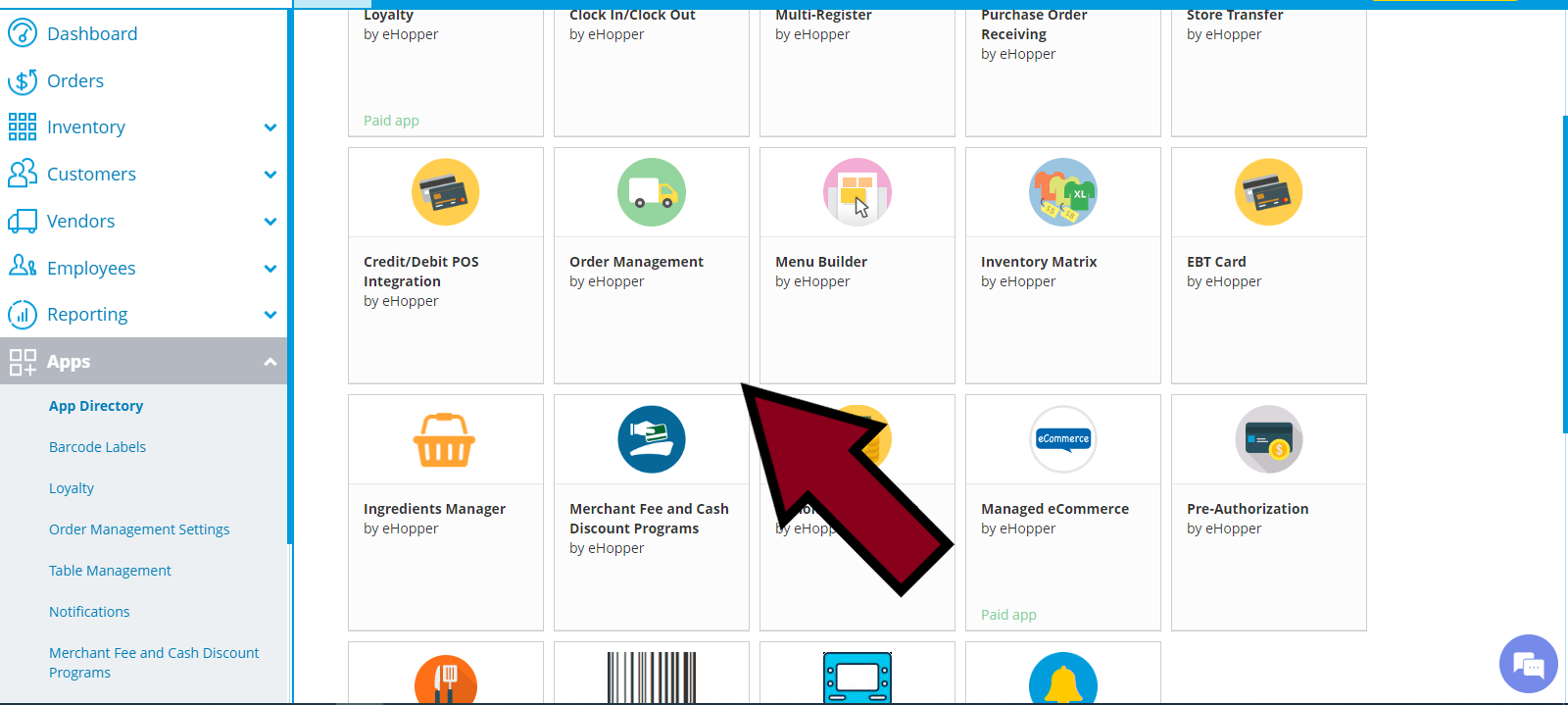 4. Go to Settings--->Store Settings and in the General tab, check off the box next to where it says Ability to show order type--->click Done button.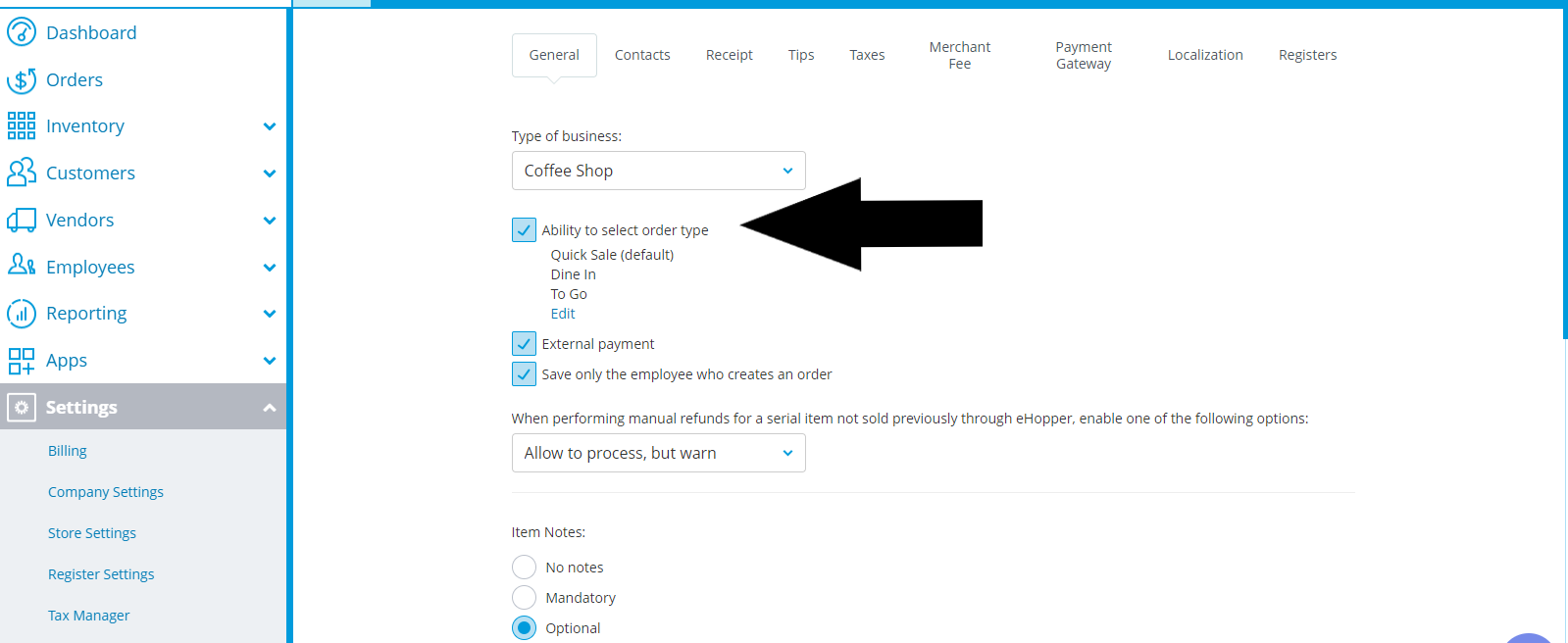 5. In POS, select Synchronize in the left navigation menu to update.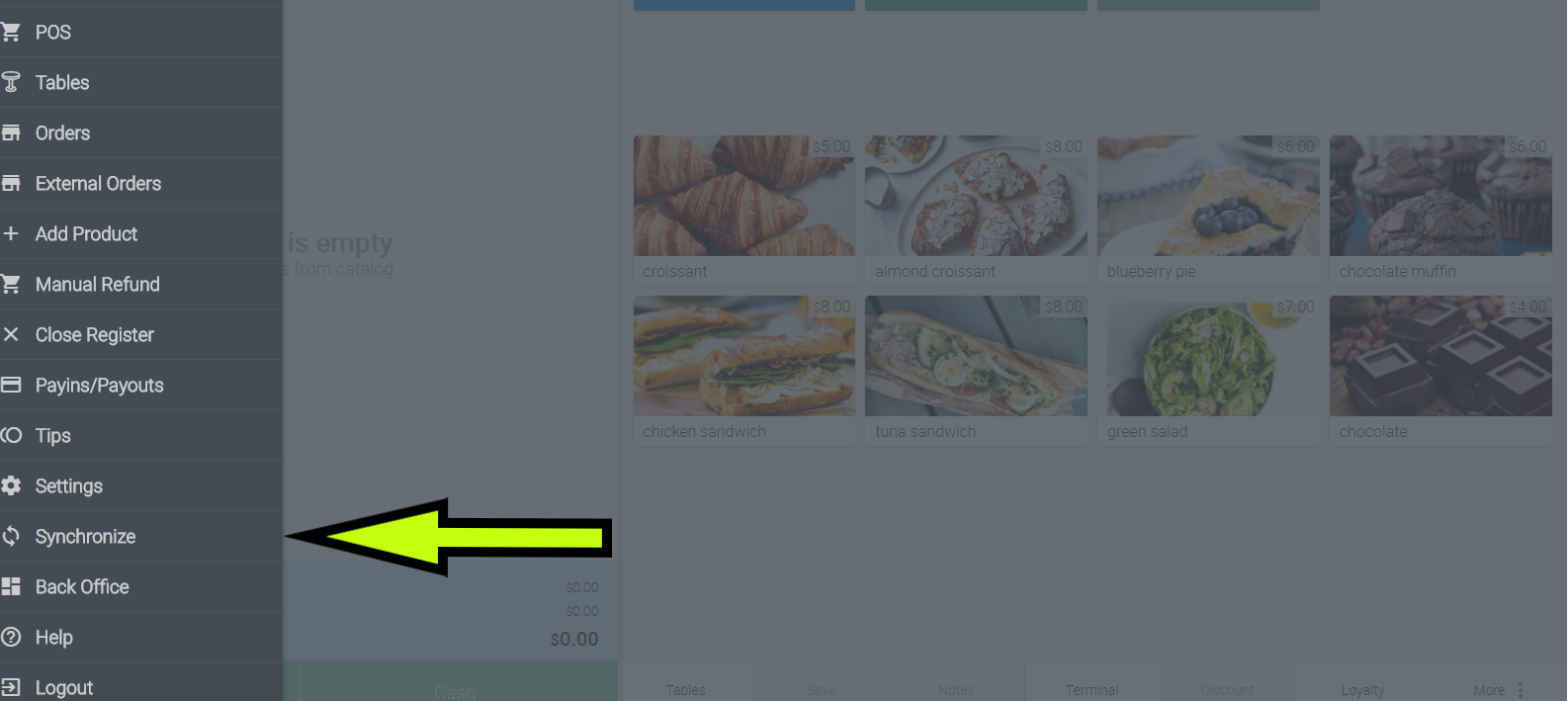 Instructions
1. On the top left of the screen, tap on the popup that displays the order type (the default will say Quick Sale).
2. Select the type of order. The options are the following: Quick Sale, Dine In, Take Out, Drive-Thru, and Delivery.