1. Connect the device to a power source: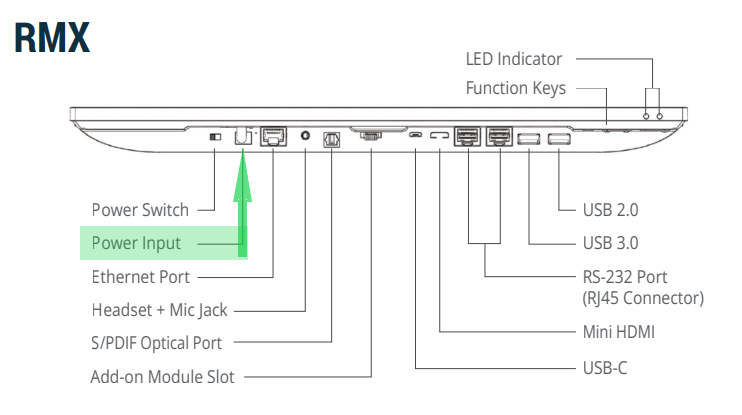 2. Connect the device to your router via an ethernet cable: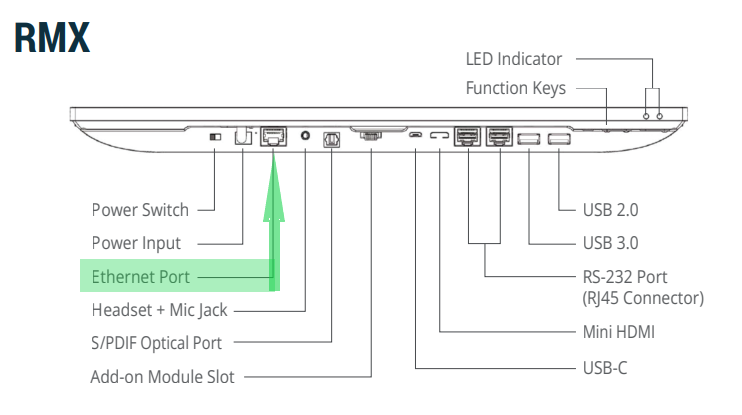 3. Power on the device using the power button at the bottom of the screen: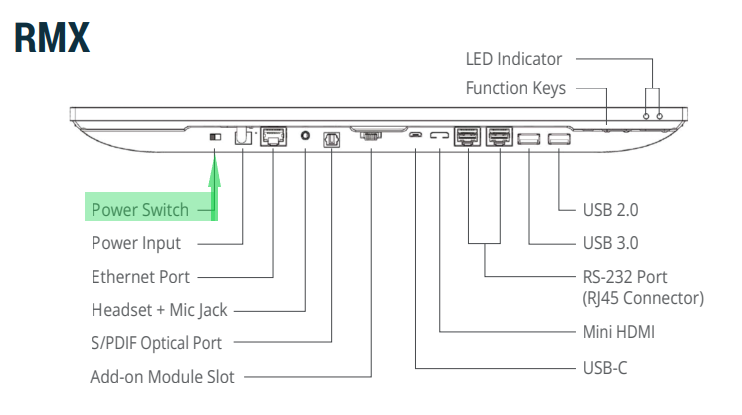 4. The device will start loading, and you POS app and other basic applications will be installing (Chrome browser, TeamViewer app, Socket Mobile Companion app).
5. In case your POS software needs to be updated, the updates will be pushed to the device by support, and you will get notified via call or email. For the app to be updated you will only need to reboot the device. No need to reinstall or download any software.