1. In Back Office, go to Settings--->Apps--->App Directory--->install Credit/Debit POS integration App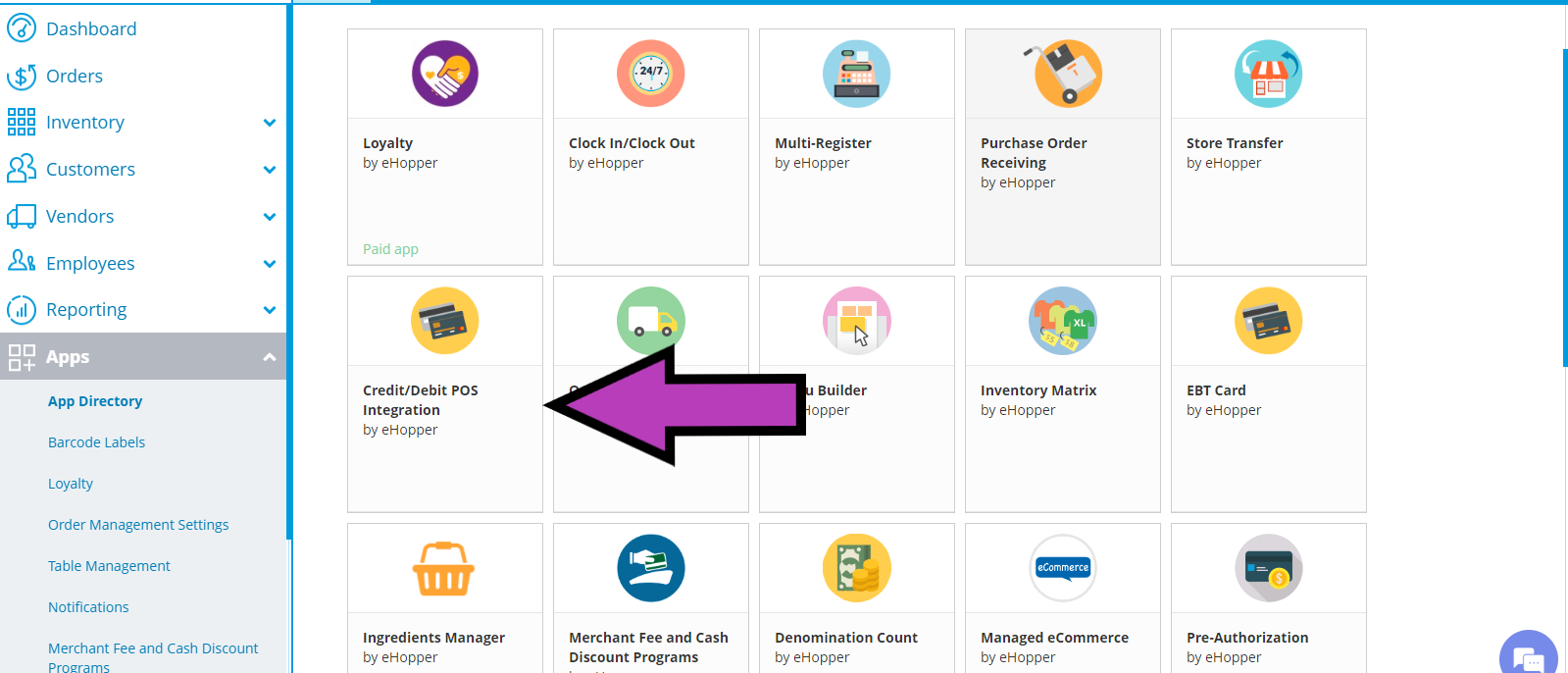 2. Go to Settings--->Store Settings--->select store that setting up Pax on.
3. Click Payment Gateway tab--->select PAX in Payment Gateway drop-down menu--->click Done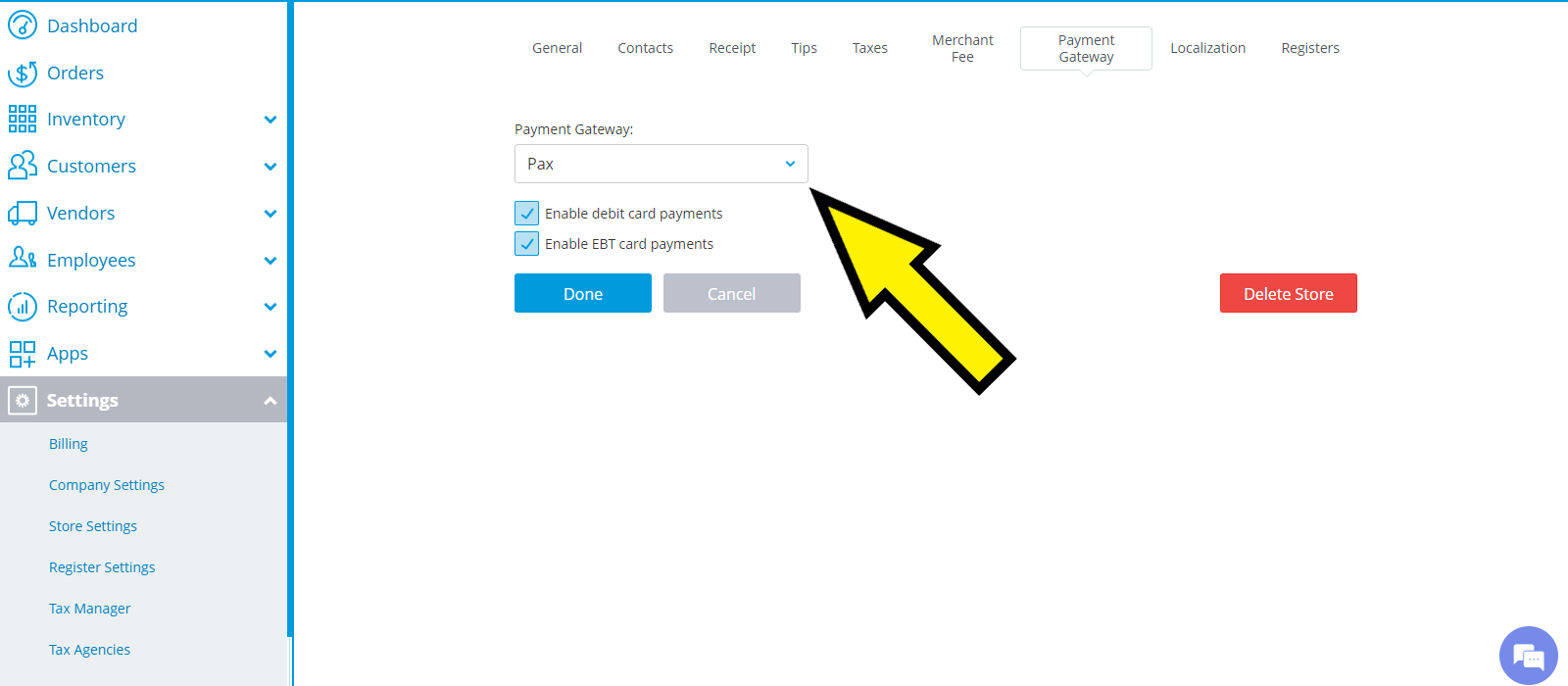 Pax Terminal Setup in eHopper app

Login to POS and go to Settings--->Terminal Setup--->click Add Terminal button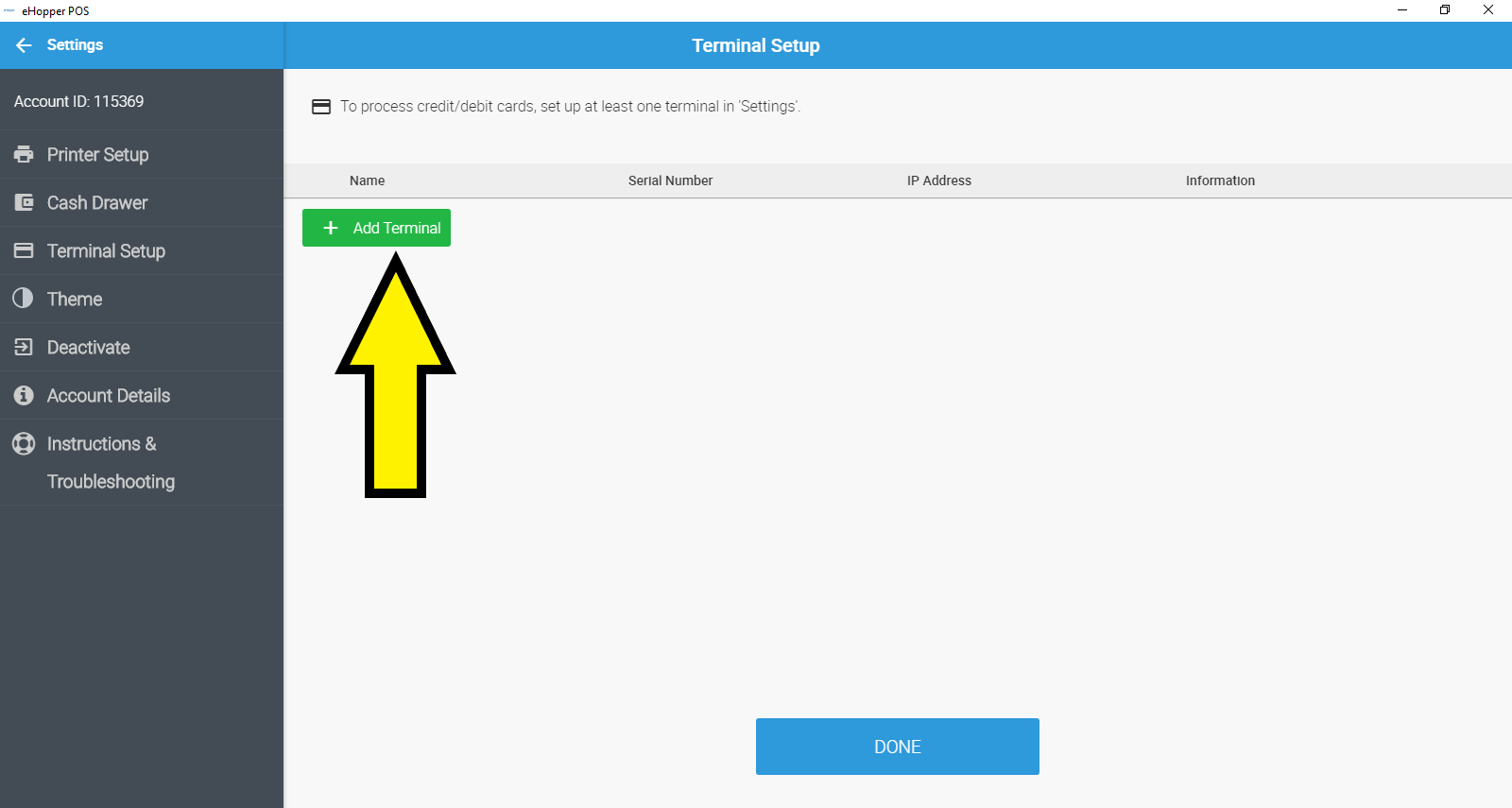 5. Input Serial Number of PAX Terminal and click Submit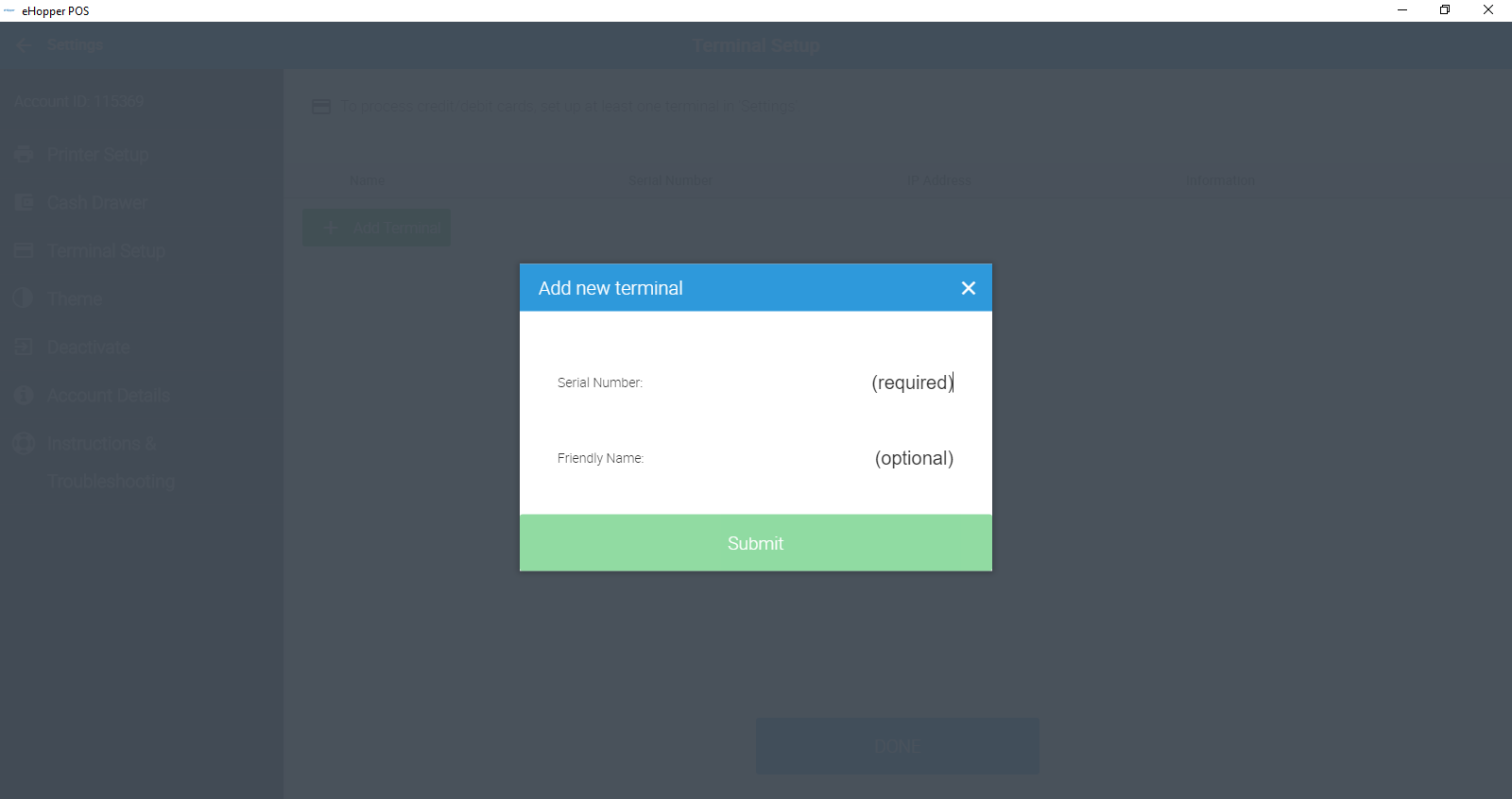 ​
6. Click Done on the Terminal Setup screen.