1. Log in to your eHopper Back Office at bo.ehopper.com
2. Open the left menu and go to Apps ---> App Directory
3. Locate and select the Managed eCommerce app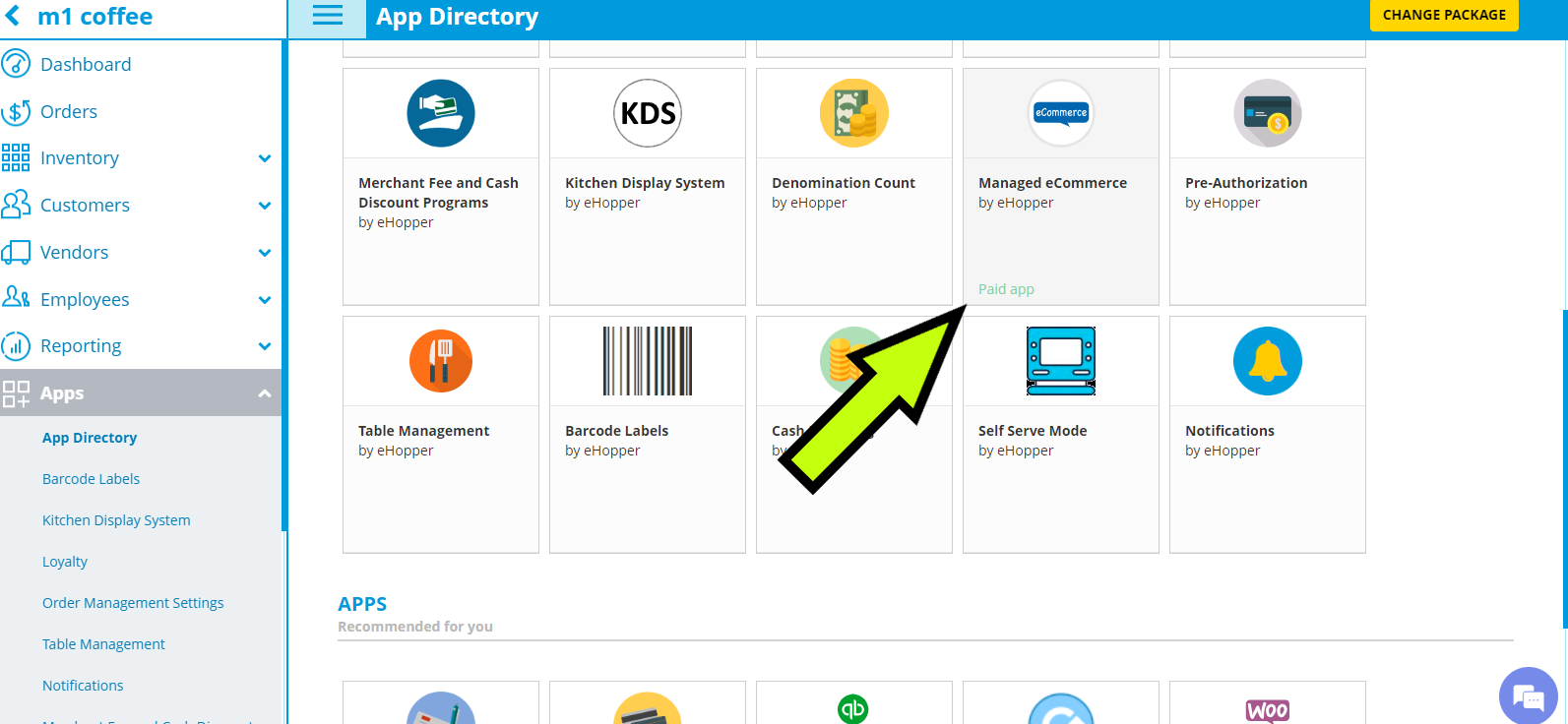 4. On the popup that appears, click the Install button.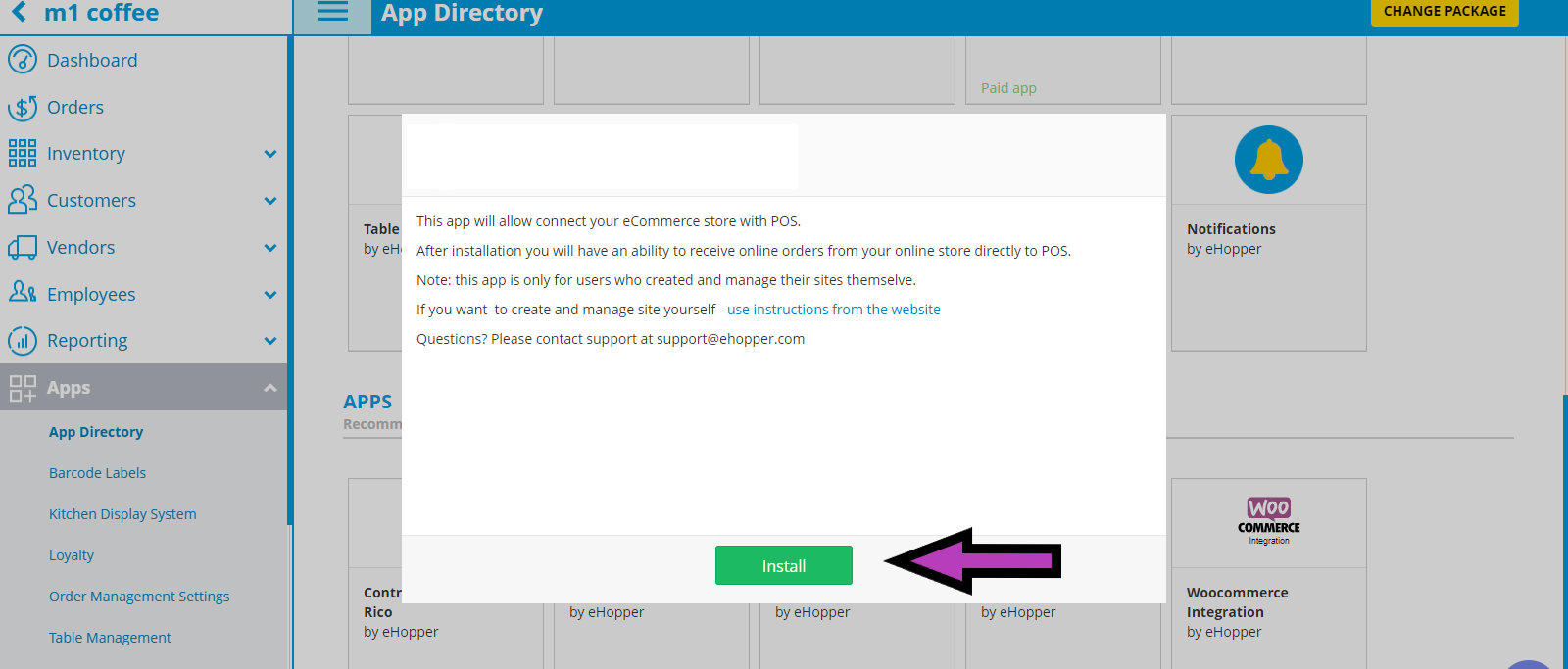 5. On the next screen, enter in your details and optionally input a discount code in the Enter Discount field and then select the Apply button to apply the discount.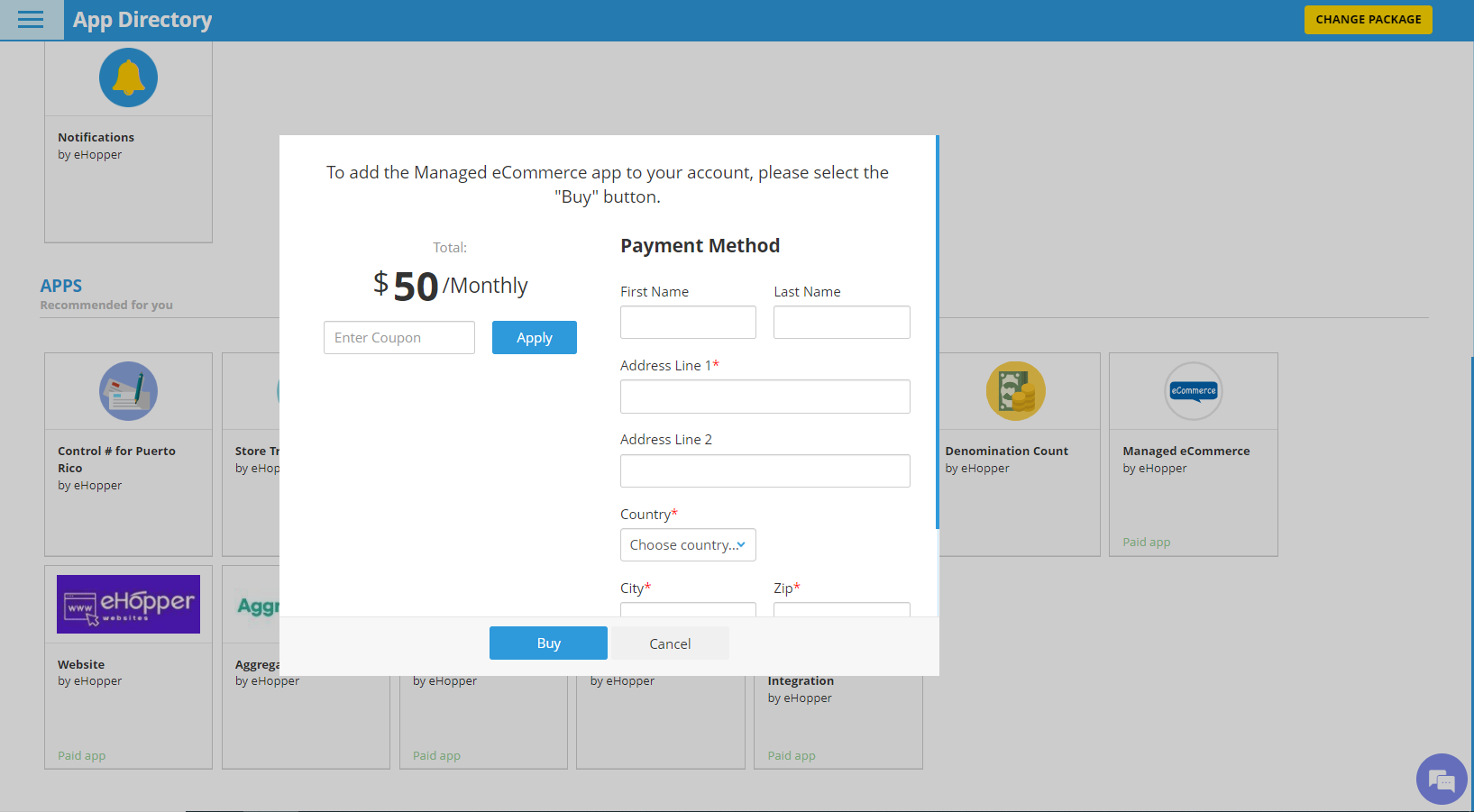 6. Select the Buy button.
7. Access the eCommerce app by going to Apps ---> eCommerce in the left menu.
8. Follow the steps in the following article to set up your eCommerce site: https://desk.zoho.com/portal/ehopper/en/kb/articles/ecommerce-site-setup
You may contact support at support@ehopper.com if you have any questions or would like any assistance.

eCommerce app is included in OmniChannel package. For the rest of packages it can be purchased for $